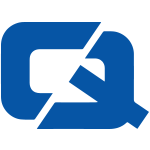 Falling car sales have hit motor traders as car production continues to plummet amid the impact of the global credit crunch.
Data published by the Society of Motor Manufacturers and Traders (SMMT) showed that car production fell by 58.7 per cent in January, while commercial vehicle manufacturing was also down 59.9 per cent.
The figures suggest fewer claims for motor trade insurance are taking place in the current economic climate, as cash-squeezed car owners might prefer to opt for cheaper, second hand vehicles.
Last week, data from JATO Dynamics also showed that new car sales in Europe were down 26 per cent year-on-year in January.
However, Paul Everitt, chief executive at SMMT, which promotes the interests of the UK automotive industry, said vehicle output decline last month was in line with expectations following shutdowns over the winter period.
Mr Everitt also described the 83.5 per cent figure for car output as exports – a record proportion for January – as "evidence of the resilience of UK automotive manufacturing".
Visit the #1 Motor Trade Insurance page