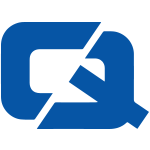 Motor traders will soon need to be aware of a new system of car safety ratings which comes into force this week.
Euro NCAP's car data will now include an overall safety rating for new vehicles, which the body's secretary general Michiel van Ratingen said would help to apply "smart pressure" on manufacturers to develop new protection systems.
"We need to raise the bar, but consider the current environment and give carmakers the opportunity to implement the best safety features into their vehicles," he explained.
The overall rating will be based on four criteria – adult and child occupant protection, pedestrian protection and safety assist.
Of the six cars already tested under the new regime, four – the Mazda 6, Mitsubishi Lancer, Toyota iQ and Toyota Avensis – received the maximum five-star rating.
Safety features are becoming an increasingly important part of new vehicle marketing and high ratings are likely to prove helpful to car salesmen.
Motor trade insurance policyholders operating in the second hand car sector are also likely to see an increase in the number of customers asking about protective measures, such as electronic stability control, as Euro NCAP publicises its work.
Visit the #1 Motor Trade Insurance page