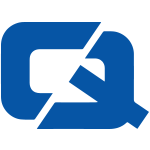 Motor traders are likely to notice a rise in consumer interest for eco-friendly vehicles as more car insurance customers are coming to realise the benefits of going green.
This comes after What Car? found in a survey that 56 per cent of motorists in the UK rate fuel efficiency and running costs as their top priority when purchasing a new vehicle.
Group editor of the magazine Steve Fowler commented that "cash is king" in the current economic climate as motorists strive to cut back on costs.
"Value for money, running costs and reliability are what car buyers want most through this difficult economic climate. The good news is that the most fuel-efficient cars also tend to be the greenest cars," he added.
Indeed, a recent survey conducted by Auto Trader found that more than half of motor insurance policyholders plan to purchase a more carbon-efficient vehicle from motor traders when they next upgrade.
Visit the #1 Motor Trade Insurance page