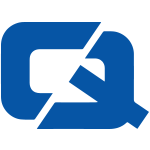 Organisers of this year's London Motorexpo have reported that this year has seen one of its busiest opening days ever.
Graeme Carver, managing director of the event, said motor traders and manufacturers have been hit hard by the global economic downturn.
This, he stated, had made it difficult to organise the show, but he noted that the opening day attracted a greater number of motorists than some previous years.
Mr Carver also noted that many car brands have offered their support to the event, despite the economic challenges they are facing.
"The credit crunch has resulted in an extremely painful automotive market," he commented.
He added that he is looking forward to working alongside exhibitors to try to drive sales at this "very tough time".
However, new figures from the Society of Motor Manufacturers and Traders indicate that the sector may be picking up, as sales of Ford's small car range in May were comparable to those recorded a year earlier.