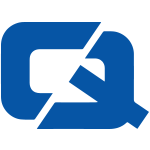 Drivers with motor trade insurance policies may be among those motorists likely to be hit by an increase in fuel costs set to come into force in April.
The chancellor is expected to announce the 2p rise on April 1st following a number of rises in fuel duty that have catapulted the UK to the number one spot for Europe's most expensive fuel.
A number of motoring organisations have grouped together to oppose the increase, sending a letter to Alistair Darling requesting that he cancel the rise.
Ray Holloway, director of the Retail Motor Industry's Petrol Retailers Association, commented: "Increasing fuel tax would mean an immediate increase in prices for the consumer and would almost certainly push a number of forecourt businesses out of business."
He added that some fuel sellers are currently "barely clearing costs".
The Freight Transport Association and Federation of Small Businesses have also outlined their opposition to the plans.