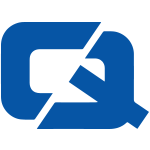 09 December 2013

Figures from the Society of Motor Manufacturers and Traders (SMMT) have revealed that November saw a seven per cent increase in new car registrations. Even with Christmas on the way, motorists are still finding a little bit of money to buy a new car.
Almost 160,000 units were registered during the month, marking the best performance November has seen since 2004.
Furthermore, the figures showed the 21st consecutive month for growth for new car sales, with yearly registrations now up 9.9 per cent on 2012.
Over the course of 2013 so far, 2,111,819 vehicles have been purchased, in comparison to the 2,044,609 bought in the whole of the previous year.
If the trend continues, the SMMT predicts that 2.25 million registrations will be achieved by the end of 2013.
Mike Hawes, SMMT chief executive, said: "Motorists have bought more than two million cars so far in 2013, a tremendous success for the industry on the back of buoyant consumer confidence and innovative new products."
"With the UK economy looking increasingly positive, we can expect strong underlying demand for new cars to continue into 2014, with volumes set to match or surpass those seen this year."
The figures should prompt businesses that buy and sell cars to look into their car trader policies.
With increasing customer demand, businesses are not only likely to see more people visit their sales premises, but they should also expect to handle a greater number of vehicles. This means that cover needs to be obtained to deal with any accidents or incidents that are associated with an increase in sales activity.
By speaking to a motor trade insurance broker, like the experts at ChoiceQuote, business owners and managers will receive clear and impartial advice about what car trader policy would suit them best.
It is sometimes unclear as to whether road risks or traders combined insurance is the best option for your individual business needs, so make sure you ask your broker.
The experts will then contact a range of trusted insurers to find you the most appropriate cover that is available at the best possible price.