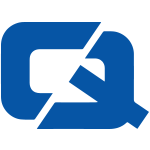 02 October 2012

Kia's latest Picanto model has hit showrooms across the UK and boasts a range of new features for drivers.
The three-door 'City' is part of the manufacturer's 'Originals' collection and was unveiled across the country yesterday (October 1st). The vehicle features what the company has described as an "exciting exterior look".
Kia made the car available to purchase for the affordable price of £10,245, making it competitive in terms of those looking to buy a vehicle at a knockdown cost while still getting value for money.
Like with all modern cars, energy efficiency is a main feature, with the Picanto only emitting 99g/km of CO2 putting it in line with the company's vision of reducing its overall impact on the environment.
The Picanto is also available in a range of metallic paint jobs including Blaze Red and Bright Silver depending on the motorist's preference and can be modified in the future should the driver desire it.
For the #1 motor trade insurance – visit ChoiceQuote