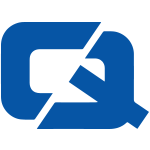 13 January 2014

With 2013 out of the way, you might have made a New Year's resolution to revamp your motor trade business.
This could be through a change in premises, adding new services or expanding the existing services you offer.
Whatever you decide to do, there is one thing that is for certain. You'll need to be covered in the event of any changes.
A change in business strategy doesn't need to be too bold or ambitious to reap financial rewards, little changes can also make a big difference too. However, no matter how small the change, you'll need to contact a broker to ensure this doesn't affect your current policy, or that you have cover in place to protect the problems that might arise because of it.
For example, you might have a small car dealership, but you decide to move premises to a larger facility. In this case, your policy will not cover you if you change addresses mid-way through an existing policy, leaving you without appropriate insurance in the event of an accident or incident.
If this is an option you intend to take, call a broker to make sure your policy details are correct. A change in location might add some extra cost to a policy, but that should only be a drop in the water if you achieve your financial goals once you expand your business.
Otherwise, you could decide to make the change from fixing cars part-time, to making it a full-time profession. This will mean you need more cover to suit your new needs, and your existing policy might not be enough.
By calling an insurance broker, you can find out whether you need to make the jump from road risks insurance to trade combined policy, or whether you just need to make a few simple alterations to your existing cover.
We hope the New Year brings prosperity for your motor trade business!