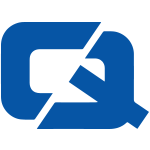 Motor traders will soon be able to get their hands on a new Ford Fiesta following the announcement that the new version of the supermini will get its debut at the Geneva Motor Show.
The inspiration behind the new model that could make the job of car salesman a little easier is the Verve concept car, with Ford suggesting the new version will be "fun-loving and fashionable, sensational and safe".
"New Fiesta evokes an instant emotional response that says 'I want one' which extends the traditionally practical values of the Fiesta to appeal to a new, style-conscious generation of small car buyers," said Martin Smith, executive director of design for Ford of Europe.
The car has a "kinetic design", which Mr Smith claims gives the car a "dynamic spirit of fun and energy".
Running from March 6th to 16th, the International Motor Show at Geneva will be the 78th edition of the ultimate exhibition for car enthusiasts and motor traders.