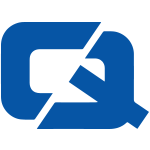 The RMI National Franchised Dealers Association (NFDA) has expressed disappointment at Lord Mandelson's dismissal of an extension to the scrappage scheme.
Speaking in an interview with the BBC last week, the business secretary stated that the government currently has "no plans" to extend or renew the popular initiative.
The comment has been met with "bitter" dismay on the part of NFDA, which credits the scrappage scheme with the recent revival of the motor trade industry.
It argues that the incremental nature of the scheme means that it should not require any expenditure to extend it, arguing that it could even become profit-making for the government in the long-run.
Paul Williams, chairman of the trade body, expressed hope that he will still be given a chance to argue his case.
He said: "The NFDA is still waiting for confirmation of a meeting with the government to discuss an extension of the scheme."
This comes after the body last week called for motor traders to lobby their local MPs to make their support of an extension known to parliament.
Visit ChoiceQuote for the #1 motortrade insurance page