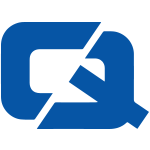 16 January 2013

Nissan has experienced a highly positive past 12 months and recorded its best ever European market share over 2012.
The manufacturer managed to sell 665,576 units during the course of the year, which saw it improve its total market share to 3.9 per cent, with Europe being highlighted as the driving force behind the figures.
Nissan excelled in a whole host of countries across the continent, with Spain recording the fifth consecutive year of growth, while the likes of France, Hungary, Slovakia, Norway and Ukraine all saw market shares rises.
Guillaume Cartier, Nissan vice president for sales operations in Europe, said: "In 2012, we [Nissan] proved that we understand our customers and by committing to designing and manufacturing new and innovative vehicles in Europe, we hope to replicate our success in 2013."
In the UK, Nissan is looking forward to a bright future, with the manufacturer announcing that it would be creating 280 jobs at its plant in Sunderland as part of a £250 million investment programme.
Visit ChoiceQuote – for the #1 motor trade insurance