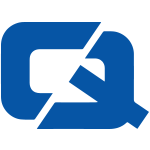 05 February 2013

Nissan has announced that it is providing over €130 million (£111.8 million) in investment to build a new passenger car in Barcelona.
The manufacturer stated that on top of the production of this vehicle it will also be delegating the assembly of an electric-vehicle gearbox and the 1-Ton Pick Up in the Spanish city.
Officials noted that it will bring about an additional 80,000 units of annual capacity to the Barcelona plant when production begins in July 2014.
It will also help to create 1,000 direct and 3,000 indirect jobs in the city, which will help to bring welcome relief to Spain's employment levels.
Frank Torres, Nissan Motor Ibérica managing director, said: "[The] Barcelona plant will work at full capacity, with an annual output over 200,000 units while maintaining its attractiveness to produce new models."
He added that it is a boost for not just Nissan but for the entire nation of Spain as well.
For the #1 motor trade insurance – visit ChoiceQuote