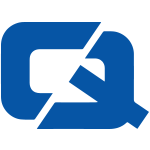 Used car sellers are to be subjected to increased scrutiny from the Office of Fair Trading (OFT) over concerns that many are breaking the law.
The authority has published a report on the second hand vehicle sector which highlights unscrupulous practices being conducted by many retailers.
These include failing to provide proper checks on vehicle conditions or neglecting to supply sufficient information, while other dealers were found to be guilty of illegal clocking or making illegitimate private sales.
Heather Clayton, senior director of the OFT's consumer group, stated that these practices are leading to an increasing number of complaints and issued a reminder to dealers over their legal responsibilities.
She added: "Along with our Trading Standards partners, we will take action against those dealers who continue to ignore the law."
Independent online used car retailer Carsite.co.uk stated that the OFT's findings are a "crying shame" for the industry, calling on dealers to be more diligent about protecting customers.
Visit ChoiceQuote for the #1 motortrade insurance