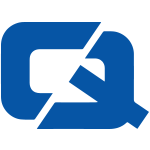 Offenders who commit vehicle crime – potentially endangering the insurance policies of drivers – are the target of a police campaign in Hertfordshire.
According to the Harlow Herald, police have launched Operation Tarantula to increase awareness of vehicle crime among residents.
It is hoped that motorists will be able to avoid such incidents of crime if they follow steps to protect themselves.
"Car crime is committed by opportunists, we want the public to be aware of this and not leave anything on show in their car, don't give them the opportunity. Leave it on show, expect it to go," stated Inspector Andy Piper, who is in charge of the initiative.
He added that while crime in the area is low, there has been a recent increase in the number of thefts from cars.
The Comet reports that officers are also hoping to raise awareness of thieves being able to identify some items via Bluetooth connectivity.