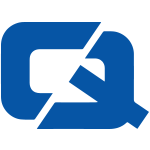 Car dealers should expect a challenging climate in terms of sales to business customers once the scrappage scheme ends, according to an expert.
Vehicle pricing and information provider Glass's has predicted that many fleet operators will be looking to replace cars in the coming year, but are likely to be deterred by high taxation and the end of the scrappage incentive.
It also predicted that manufacturers are likely to have trouble coping with these trends, due to factors such as the depressed value of the pound against the euro and yen.
As such, Adrian Rushmore, managing editor at Glass's, suggested that selling to business clients is likely to pose a "fresh challenge" for new car dealers coping with reduced margins and competition from the used market.
He added that the best sales strategy may be to "stress the low cost of ownership, advantageous company car tax position and the green credentials of these models in order to shift attention away from specification".
The Society of Motor Manufacturers and Traders has also predicted increased market difficulty following the end of the scrappage scheme and has called on the government to work with the industry to continue to stimulate business.
For the #1 motortrade insurance page, visit ChoiceQuote