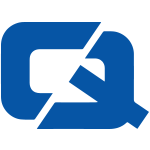 Police in Preston are targeting vehicle criminals in the city during the run-up to Christmas.
Insurance policy holders may be interested to read that police will be patrolling Deepdale Retail Park for the foreseeable future on the lookout for offenders, while handing out security tips to motorists.
Inspector June Chessell said that officers would be advising drivers to remove valuable items such as laptops and satellite navigation systems from their cars so as not to attract thieves.
"This is a really busy thriving shopping area and I intend to ensure that we prevent criminals operating whilst also getting a message out to shoppers to take some simple crime prevention measures," she stated.
She also urged drivers not to leave cars full of presents unattended while the owners continued shopping.
Meanwhile, drivers in Surrey were also recently advised to keep their vehicles free of valuables so as not to tempt criminals.