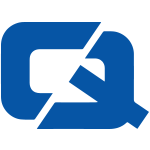 23 July 2012

PSA Peugeot Citroen and Toyota have joined forces to launch a new light commercial vehicle initiative across operations in Europe.
The move is designed to strengthen the Toyota brand across outlets in the continent and make the Japanese manufacturer a major force within the commercial sector as well as the current public market. PSA Peugeot Citroen will provide the company with vehicles of this ilk for sale in dealerships which will be sold under the Toyota brand. Officials from the firm have stated that they regard the commercial market as an important sector of which they wish to tap into to boost its operations across this key part of logistical projects for major firms.
However, both sides have said that there are no plans in place to enter into capital tie-ups neither will there be any form of joint production. The current partnership will mean that PSA Peugeot Citroen will provide Toyota with small-medium vans derived from its existing Peugeot Expert and Citroen Jumpy to be used by the Japanese manufacturer. Officials stated that the agreement is due to begin in 2013 and will last beyond 2020.
Didier Leroy, Toyota Motor Europe president and chief executive, said: "We already enjoy a successful joint-venture partnership with PSA Peugeot Citroen in the small car segment and they are a leader in the European light commercial vehicle market, with a solid reputation for quality and versatility."
Toyota also noted that it would be contributing on the next generation vehicles which are set to be produced by PSA Peugeot Citroen. It will help in the development and industrial investment to assist in the production of these vehicles. Officials noted that it will help to improve the profile that Toyota has across Europe with a view to increase sales.
Jean-Christophe Quémard, PSA Peugeot Citroen programmes executive vice president, added: "This agreement launches the development of a new generation of mid-size light commercial vehicle offering both companies a competitive product for the European market."
For the #1 motor trade insurance – visit ChoiceQuote