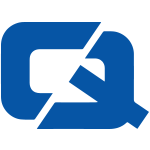 Motorists, potentially including those with motor trade insurance policies, paid out up to £115.2 million in speeding tickets a year, figures have shown.
According to statistics from the Home Office, the latest numbers from 2005 show that drivers received almost two million fixed penalty notices for speeding, at £60 each.
This is up from 712,000 in 1997, when tickets were issued for £40 each.
Responding to the figures, the Conservative Party has suggested that consumers may feel that the statistics show the issuing of tickets as a way of generating revenue.
Conservative transport spokeswoman Theresa Villiers said: "Enforcing the law should be the overriding motivation behind speed cameras and penalties. They should not be used just as a cash cow."
Meanwhile, the Blackpool Gazette reports that the number of tickets issued across Lancashire has also risen – up by 167 per cent since 1997.