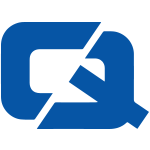 The Retail Motor Industry Federation (RMIF) has urged motor traders to sign up to the Motor Industry Code of Practice for Service and Repair.
It said the progress made in the sector is likely to be measured by the success of the code.
Sue Robinson, director of the RMIF, said it is crucial for businesses that want a future in the industry to sign up to the code to help improve the public perception of the motor trade.
"Join the industry to protect its own future. Get off the fence, join the code, and play your part to help your own business, and the whole sector," she urged.
Ms Robinson explained that firms which sign up will help to create a viable industry standard that covers all types of businesses, whether they are small, large, franchised or independent.
This could be particularly important because the number of sales of new vehicles in Europe declined by 26 per cent in January this year, according to figures from Jato Dynamics.
Visit the #1 Motor Trade Insurance page