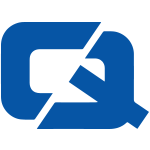 General Motors (GM) has completed a deal which will see it sell the Saab car brand to Spyker Cars.
The agreement will see GM cede control of Saab's brands, trademarks and facilities to the Dutch carmaker, which is to incorporate the line as part of a new company called Saab Spyker Automobiles.
Sweden-based Saab has existed since 1949 and has been involved with GM since 1990, with the American firm having bought it out in 2000.
However, the troubled US carmaker is now looking to focus on its four strongest brands and has chosen to sell Saab for the benefit of both companies.
John Smith, GM's vice president for corporate planning and alliances, said: "GM, Spyker Cars and the Swedish government worked very hard and creatively for a deal that would secure a sustainable future for this unique and iconic brand."
Used Car Expert magazine stated earlier this month that prices for Saab vehicles have fallen due to the uncertainty over the brand, but forecast that they will return to normal once its future had been secured.
Visit ChoiceQuote, the #1 motortrade insurance page