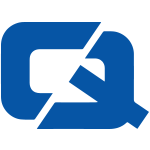 New car registrations in Scotland exhibited a 14.3 per cent year-on-year increase in July, according new figures from the Society of Motor Manufacturers.
A total of 12,233 new vehicles were registered in the country in the last month, compared to a figure of 10,706 in July 2008.
The most popular models in Scotland came from manufacturers Vauxhall and Ford, with the former's Astra and Corsa models ranking first and third for the most new registrations, while Ford's Fiesta and Focus cars ranked second and fourth respectively.
These models also made up the top four best-selling cars of the year to date, with other popular choices including the Volkswagen Golf and the Nissan Qashqai.
Credit for the strong performance of the automotive sector in both Scotland and the rest of the UK in July was credited to the government's scrappage scheme.
Earlier this week, automotive intelligence company Glass's called for the initiative to be extended to prevent the recovery from tailing off.