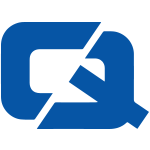 The government's vehicle scrappage scheme has been credited with driving a recovery for the UK automotive sector.
New figures released by the Society of Motor Manufacturers (SMMT) have showed that the number of new car registrations increased in July for the first time since April 2008, with 21 per cent of the total.
The 33,026 vehicles registered via the scheme last month took the total number of cars sold to 84,361 since the start of the scrappage programme, which SMMT claimed will have benefits not only for the trade but also for the environment.
Paul Everitt, chief executive of SMMT, said: "Smaller, lower-CO2 emitting cars are taking the lion's share of registrations which will have a positive impact in reducing emissions as well as boosting the UK motor industry."
This comes after automotive intelligence company Glass's earlier this week called for the duration of the scheme to be extended in order to prolong the effects of this recovery.