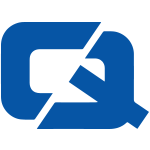 The government has announced a final extension to the popular scrappage scheme, which will now last for an additional month.
Responding to demands from the manufacturing and retail industry, the Department for Business, Innovation and Skills will now close the scheme at the end of March or as soon as funding for the initiative is exhausted.
It was stated that this decision will allow sellers additional time to prepare and execute the closure of the scheme, which was previously extended in September 2009 until the end of this month.
Business secretary Lord Mandelson hailed the success of the initiative in supporting motor retail business, while calling on consumers to capitalise on this final extension.
He said: "If you're considering buying a new car, you should place your order as soon as possible to avoid disappointment, because the budget is strictly limited."
The scheme has also won the praise of the Society of Motor Manufacturers and Traders, which said it has also been beneficial to the environment by removing older vehicles from the roads.
ChoiceQuote – the #1 motortrade insurance page