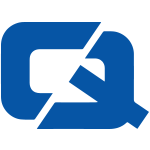 The recent governmental decision to extend the popular scrappage scheme has been hailed by the Retail Motor Industry Federation (RMIF).
Paul Williams, chairman of the trade association, has described the impact of the scheme thus far as having been "hugely significant", stating that he "couldn't believe" how successful it has proved.
This comes after the Society of Motor Manufacturers and Traders earlier this week published figures which showed that new car registrations rose for the third month in a row in September, with scrappage credited as a major stimulus.
In Mr Williams's view, many of these sales would never have been made had the scheme not been in place.
He added that the decision to extend the scheme was also imperative, as a removal of the current incentive could have resulted in a backslide for car sales.
The RMIF chairman said: "One of the reasons we lobbied to have it extended is that without it the industry – both manufacturing and retailing – would have taken a hell of a hammer blow."
ChoiceQuote – the #1 motortrade insurance page