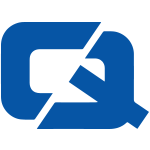 The government must be convinced to extend the duration of its car scrappage scheme in order to prevent a collapse in car sales, according to an expert.
Automotive intelligence company Glass's has called on the government to extend the scheme until next summer at the earliest in order to allow dealers and traders to encourage and capitalise upon growing consumer confidence.
Failing to do so could instead result in a "sudden, pronounced and damaging fall in business" which could see car sales fall back to the nadir represented by the last recession.
Adrian Rushmore, managing editor at GlassGuide.co.uk, said: "A continuation of the scheme can be a win-win for all parties … For dealers and manufacturers alike, it is an opportunity to move out of a loss-making situation."
The scrappage scheme has so far seen positive benefits for a number of manufacturers, with both Skoda and Suzuki last week reporting an increase in demand since the commencement of the programme.