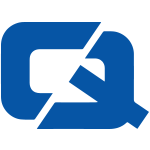 Second-hand motor trading is currently steady as the vehicle supply and demand equation continues to balance itself out.
At least that is the view of British Car Auctions (BCA), whose latest figures have revealed that the automotive industry is gradually picking up.
Indeed, values for nearly new cars in June rose by an average of £1,690 from May, reaching the highest prices recorded in a year.
Tony Gannon, BCA communications director, commented: "Consumer demand remains firm and with the vast majority of vehicles on offer being sold, conversion rates remain exceptionally high and values reflect this."
He added that this year's sales are set to outperform those of 2008 "by a considerable margin".
This comes after the Society of Motor Manufacturers and Traders recently claimed that the government-backed scrappage scheme can be held accountable for encouraging drivers back into car showrooms.
It revealed that nearly 30,000 vehicles have been registered under the initiative so far.