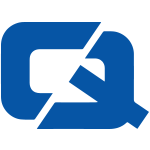 New figures have revealed that the second-hand car market has experienced positive growth for the fourth month in a row.
This has been particularly well reflected in the vehicle fleet and lease sector, which has seen used car values rise to their highest point since May last year, according to British Car Auctions (BCA).
Car fleet insurance customers have been prepared to pay an average of £567 more, seeing values rise to £6,286 between January and February.
BCA communications director Tony Gannon commented suggested that this is evidence used car values are making a recovery, which he added appears to be "significant".
Meanwhile, recent data published by the Society of Motor Manufacturers and Traders revealed that new car production fell by 58.7 per cent in January.
The society's chief executive Paul Everitt attributed this to the fact more drivers are opting for used vehicles as the credit crunch continues to bite.
Visit the #1 Motor Trade Insurance page