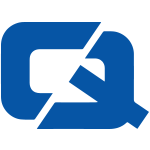 13 August 2012

The automotive industry is gearing up for a surge in purchases over September as the new '62' registration plate is launched.
Officials at the Society of Motor Manufacturers and Traders (SMMT) are expecting around 330,000 new cars to be sold over the next month when the plate arrives into dealerships around the UK.
Showrooms across the country are bracing themselves for the second busiest period of the calendar year, behind the plate-changing month of March, as motorists are predicted to spend around £4.95 billion on new vehicles.
The SMMT has stated that almost a fifth of the entire year's trade is done within the month of September and 2012 is seemingly no different as motorists are ready to spend once again.
Paul Everitt, SMMT chief executive, said: "September is a significant month for the UK motor industry and the wider economy. A strong month for new vehicle registrations will help put both on the right track."
For the #1 motor trade insurance – visit ChoiceQuote