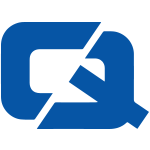 27 September 2012

Motorists looking to get their hands on the latest offering from Skoda will be whetting their appetite as the company has unveiled a price range.
The highly-anticipated all-new Rapid hatchback will go on sale in the UK on November 12th and Skoda has released various costs that will suit the pockets of those interested in buying the car.
Officials stated that it will be available in a plethora of different specifications with prices going from £12,900 OTR for the 1.2 75PS to £17,850 for the 1.6 TDI CR 105PS version.
Skoda has been keen to highlight that the Rapid represents the core values that the company is striving towards and is also in keeping with reducing the amount of pollution by having an engine which only gives out 114g/km of CO2 emissions.
The company revealed the model in June when, at the time, officials stated that it would set a "new benchmark" for space in a small car.
For the #1 motor trade insurance – visit ChoiceQuote