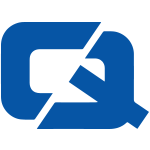 The Society of Motor Manufacturers and Traders (SMMT) has hailed the impact of the scrappage scheme after revealing that almost 380,000 vehicles were sold through the initiative.
According to the body's figures, a total of 372,401 cars and 6,577 vans were registered through scrappage between May 2009 and March 2010, out of a total of 400,000 available.
Over the course of the scheme, it has accounted for a total of 18.7 per cent of all new car sales, while the average environmental performance of vehicles purchased was also superior to that of the scrapped cars.
Paul Everitt, chief executive of the SMMT, praised the scheme as being a success both in terms of carbon reduction and commercial benefits.
He said: "The scheme has provided a hugely important stimulus to the market and leaves industry in far better health than we saw in pre-scrappage 2009."
Mr Everitt forecast last week that sales will dip in the coming months following the end of scrappage, but expressed confidence that underlying demand will continue to benefit.
ChoiceQuote – the #1 for motortrade insurance