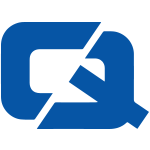 Motor traders could be set to notice improvements in the automotive industry thanks to recommendations made in a recent report.
At least that is the opinion of the Society of Motor Manufacturers and Traders (SMMT), which, commenting on a report by the New Automotive Innovation and Growth Team (NAIGT) claimed that the industry has a chance of retaining and growing its share of the world automotive market.
"The new spirit of collaboration emerging from the NAIGT's recommendations has the potential to enhance the competitiveness of individual companies and the attractiveness of the UK as a location for the global automotive industry," SMMT chief executive Paul Everitt commented.
However, he added that for the report's recommendations to have any positive effect, the government needs to lend its support too.
This comes after used car hypermarket Carcraft recently claimed that the government has done a disservice to the second-hand car buying public by backing the motor trade industry's scrappage scheme that only applies to new models.
Visit ChoiceQuote – the #1 motor trade insurance page