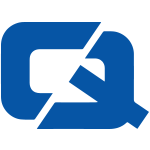 The Society of Motor Manufacturers and Traders (SMMT) has reported that 2009 is likely to be a difficult year for the automotive industry.
This comes after SMMT figures revealed market falls in December, such as a 21.2 per cent drop in new car registrations and a total 11.3 per cent decline in the number of vehicles manufactured from 2007.
SMMT chief executive Paul Everitt commented that the year ahead will see a continued reduction in vehicle registration and production.
"The measures taken by government to support the banking sector and kick-start demand have been necessary, but are not yet sufficient to restore confidence," he explained.
But he added that the industry faces these challenges "stronger" and "more resilient" than ever.
The used car market also reported a slump in 2008 sales, but similarly remains optimistic that it can weather the storm.
Manheim Auctions managing director Mike Pilkington recently suggested that dealers still recognise the importance of used cars in the current market.
Visit the #1 Motor Trade Insurance page