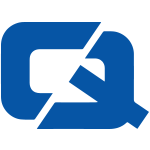 A lack of used vehicle stock is hindering the industry's attempts to recover from the economic downturn, according to research.
Vehicle information source HPI has suggested that a slowdown in production of new cars has reduced the supply of vehicles to the second hand market down to a "trickle".
This is despite recent encouraging signs such as the slowing of price depreciation and the stabilisation of stock values.
Martin Keighley, HPI's valuation expert, stated that this problem is likely to persist for some time, suggesting that the market would take months to recover even if supply were immediately restored to normal.
He said: "Until true market confidence returns, which could be the middle of next year at the earliest, dealers are going to continue to struggle."
Earlier this month, British Car Auctions published figures which suggested that the supply of used cars increased slightly in September, but noted that this rise was accompanied by a fall in average sale prices.
Visit ChoiceQuote, the #1 for motortrade insurance