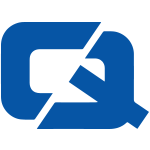 Japanese car manufacturer Suzuki has confirmed that worldwide sales of its vehicles have passed the 40 million mark.
The firm has reached the landmark figure in the year it celebrates its centenary, having been founded in October 1909 and releasing its first car, the Suzulight mini-vehicle, in 1955.
Suzuki credits its surge over the 40 million marker in part to the recent improvement in UK motor trade activity, with the market having seen its first growth since April last year.
The company was among those which reported an upturn in business due to the recent government scrappage scheme, having taken more than 4,900 owners from scrappage customers thus far, with its Alto model having proven most popular.
David Seward, sales and marketing director for the firm's UK division, added: "Suzuki hopes to continue the success of this remarkable achievement and plans to concentrate on the further development of our vehicles; lowering emissions and providing cars that our customers will continue to enjoy."
Visit ChoiceQuote for the #1 car insurance