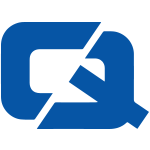 10 December 2012

Suzuki has announced the launch of the Grand Vitara 2013 which has undergone a number of minor changes prior to its release.
The company noted the amendments include both interior and exterior designs, while new equipment aims to boost the Grand Vitara, providing a fresh new look from the previous versions of this model.
Motorists looking at this vehicle will be able to get their hands on it from late December 2012, when it comes onto the market. It will be available in dealerships across the country from £15,995 for the SZ3 1.6-litre three door.
Officials believe that the changes to the Grand Vitara will help it compete with the range of other models within the mid-sized SUV sector providing drivers with another option to pick from in this bustling market.
Suzuki launched the first-ever Vitara 24 years ago and it has gone on to be one of the most successful vehicle within its range.