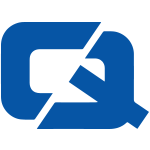 The Office of Fair Trading (OFT) has revealed that it intends to scrutinise current regulations surrounding motor traders and the sale of used cars.
It claimed that the level of harm posed to buyers by dodgy dealers is substantial, given the large scale of the market as a whole.
Therefore, it plans to undertake a study to examine consumer complaints and the reasons behind them in a bid to better understand potential threats involved with the buying and selling of second-hand cars.
OFT chief executive John Fingleton commented: "We aim … to look at the entire process for consumers when buying a second-hand car and whether existing regulation delivers sufficient robustness, confidence and clarity for both the customer and car dealer."
Meanwhile, consumer protection organisation Motor Codes has claimed that it welcomes the moves made by the OFT.
It pledged to work closely with the government body but added that cooperation with consumers will also be important.
Visit the #1 motor trade insurance page