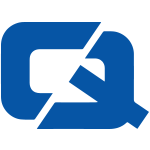 Electric vehicle trade in the UK is reaching a pivotal moment in its development, due to a number of industry and government initiatives.
This is the view of action and advisory group the Low Carbon Vehicle Partnership, which noted that a growing number of manufacturers are looking to introduce new electric vehicle technology in the coming months.
Neil Wallis, head of communications for the organisation, also noted the introduction of the government's £5,000 grant programme for electric car purchases as a potential stimulant for the market, in addition to the expansion of the Plugged-In Places public charging point scheme.
However, Mr Wallis suggested the relatively high cost of electric cars could still prove an obstacle to their wider take-up, despite the introduction of subsidies.
He said: "Will the lower fuel and running costs encourage enough buyers to really give this market a kick-start and encourage scale production which will help to bring down manufacturing costs?"
According to a recent Society of Motor Manufacturers and Traders report, average new car CO2 emissions fell by 4.7 per cent year-on-year during the first half of 2010.
For the #1 motortrade insurance, visit ChoiceQuote