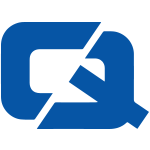 Used car sellers are continuing to enjoy increases to the average value of their vehicle stock, according to new figures.
Research from British Car Auctions has revealed that second-hand car prices have increased by three per cent last month, with average values now 30 per cent higher than they were in August 2008.
This represents a record high for the industry, with the increase fuelled by limited stock and rising levels of demand from consumers.
Tim Naylor of BCA hailed the new statistics, which he suggested are representative of the recovery of the market since the lows reached at the nadir of the recession last year.
He said: "It suggests there is [now] plenty of confidence in this sector of the economy."
This comes after online seller Autoquake.com last week published figures which reveal that more and more of its customers are now willing to purchase vehicles without feeling the need to arrange a viewing.
For the #1 motortrade insurance page, visit ChoiceQuote