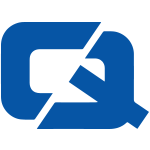 Pricing trends in the UK used car market are continuing to return to normal after reaching a peak in September, according to new statistics.
Figures released by British Car Auctions (BCA) have revealed that the average cost of a second-hand car in November was £5,903, a two per cent decline on the amount recorded in October.
This represents the third month in a row that prices have fallen, although they nevertheless remain 22.3 per cent higher than they were in the same period of last year.
Tony Gannon, BCA's communications director, said this was representative of the second-hand market returning to a more normal pattern.
He said: "September [is usually] a peak in the annual price cycle, with values falling slightly in the following months of October and November and that is exactly what has happened this year."
Last month, industry expert Glass's stated that a return to lower average pricing levels in the used prestige car sector would help to improve sales.
Visit ChoiceQuote, the #1 motortrade insurance page