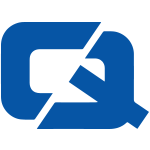 09 January 2014

The final month of 2013 saw a record high in the value of used cars, data from British Car Auctions (BCA) has revealed.
According to its latest Pulse report, the average price for a used car was £7,573, marking a 1.1 per cent (£84) increase on the month previously.
When compared to figures from the same month in 2012, values were up by £212 (2.8 per cent), despite average age and mileage seeing a small rise.
This is obviously good news for motor trade insurance holders and the positives are expected to continue into 2014.
Simon Henstock, UK operations director for BCA, said that when looking ahead to 2014, there are no immediate signs for any slowing in the demand for quality used cars, so values are sure to remain high.
"Sourcing vehicles will continue to be a major concern for used car dealers and if the economy continues to improve, increasing retail demand could mean there is even more competition for stock in the remarketing sector," he said.
Because of the increased demand for used cars expected at the start of 2014, motor traders should make sure they are prepared for more customers.
Firstly, they should ensure they have the right motor trade insurance in place and that it is up to date with the current state of the business.
Motor traders will want to ensure they are protected against any accidents or incidents associated with a rise in customers, following increased footfall in car showrooms or forecourts.
If a customer trips or falls and injures themselves at your premises, you'll need appropriate insurance in place, like public liability cover, to make sure you aren't affected financially.
Furthermore, you'll need to ensure you are covered in order to protect your vehicle stock when customers decide to take a vehicle for a test drive.
Call a motor trade insurance broker, such as ChoiceQuote, to make sure your existing or future policy covers your business' specific needs.