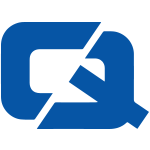 The used car trade could find it harder to turn a profit in 2012 as the number of cars for sale plummets, with a reduction in available stock making it likely more sellers will need to carry out expensive work on cars before they are roadworthy.
Independent used car pricing guide CAP Black Book claimed the limited volume of cars available in the trade market stems from the slowdown in new car registrations in 2009.
Black Book editor Mark Bulmer said a number of major disposal outlets have expressed an intention to cut down on their volumes this year, indicating it could be tough for dealers to pick up vehicles.
"The response to this among dealers is likely to be a reluctant acceptance that they will have to…purchase stock speculatively, rather than for order," he added.
Falling consumer confidence only underlines the problems facing the market, argued Mr Bulmer.
The Society of Motor Manufacturer and Traders noted recently that the volume of new car registrations remained steady in January at 128,853 units.
For the #1 motor trade insurance, visit ChoiceQuote