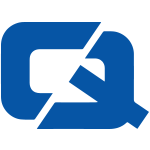 Prices for high-end used cars are correcting themselves after a period of untenably high costs, according to analyst Glass's.
According to the industry expert, the trend towards escalating prices in this sector "ran out of momentum" in October, returning prices to a normal level.
This will come as a relief to many dealers, who had been suffering from low demand, poor margins and a resultant case of overstocking because of this trend.
Richard Crosthwaite, prestige car editor at Glass's, said that recent trends could indicate a return to market conditions experienced in 2006 and 2007.
He added: "The key difference between then and now is that there will be less trade supply and lower retail demand, but dealers are now much better at retaining profit margins based on faster stock turn."
This comes after vehicle information provider HPI earlier this month revealed that used car prices across the second hand sector as a whole remain on the rise.
ChoiceQuote – the #1 motortrade insurance page