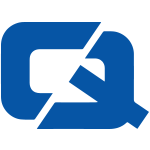 10 January 2014

The National Association of Motor Auctions (NAMA) has revealed the average price for used vans fell during November, with each model now selling for around £4,512.
The month-on-month decline has been put down to the sales of older models that have higher mileages on them when sold.
Furthermore, the NAMA has said that sales volumes also fell when compared to October, falling 12.6 per cent to 7,963 units.
The results for December are not expected to be too much of an improvement either, as auction houses and sales rooms endure the annual festive lull.
However, January and the following months should see the market pick up again once more and could lead to commercial drivers taking advantage of the availability of cheaper vans.
According to chairman of the NAMA Alex Wright, October represented an all-time high for the market and the seasonal decline should not last for too much longer.
It is unlikely that there will be any marked uplift in the wholesale marketplace for LCVs until the New Year has found its stride, yet at that point there is every prospect that a series of strong months can be delivered," he said.
With the UK\'s economy performing better than had been predicted, it is likely that 2014 will be another profitable year for our industry."
Dealers should react to these changes in the market and take a look at their current commercial vehicle stock and adjust prices to keep up with the current sales trends.
If prices drop, there could be an increase in customers looking to buy a van in 2014, bringing the potential of increased footfall at a premises.
With this in mind, used van dealerships should check that their motor trade insurance policy is up to date and has the cover in place to deal with more visiting customers.
Public liability insurance should be obtained, if it isn't already, in case visitors succumb to an accident or incident while on site.