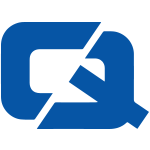 Insurance policy holders in Greater Manchester may be relieved to read that vehicle crime in their area fell by more than 20 per cent over the festive period.
The Manchester Evening News reports that car crime fell alongside burglaries and robberies during Christmas.
Vehicle-related incidents were found to be down by 22.7 per cent to 7,385.
Assistant Chief Constable David Thompson said the results were particularly noteworthy because criminals are usually active around the festive season.
"We were committed to giving the people of Greater Manchester as peaceful and crime-free a Christmas and new year period as possible in 2007," he stated.
Meanwhile, Home Office figures show that while 1.7 million car theft-related incidents took place between 2005 and 2006, such occurrences have fallen by 51 per cent since 1997.