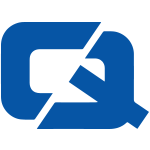 Motorists in Yorkshire – potentially including those with motor trade insurance policies – may be interested to read that local police are planning to clamp down on vehicle criminals.
Officers in north, south and west Yorkshire will team up with their counterparts in Humberside and British Transport Police to launch Operation Maximum Impact on Crime.
The initiative aims to reduce incidences of car crime in the region, as well as cracking down on those who commit burglary or criminal damage.
Paul Broadbent, head of the regional campaign and South Yorkshire Police's Temporary Assistant Chief Constable, said that crime in the area was falling.
"Those responsible for committing crime continue to be arrested in greater numbers and hopefully the general public and specific communities will see and feel the real difference that this joined-up approach is creating," he said.
The chief constable added that the operation would build on the success of previous initiatives conducted last Christmas and during the previous summer.
In related news, police in north Yorkshire have said that vehicle crime is decreasing both regionally and nationally.