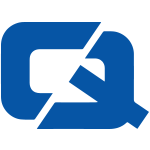 12 March 2013

Volkswagen has carried on its strong start to the year after the manufacturer announced an increase in passenger car sales.
The company managed to deliver 893,400 vehicles in the period to February 2013 which represented a 9.1 per cent rise from the same time 12 months previous. The Asia-Pacific region has highlighted as a driving force behind these positive figures.
Officials explained that while the Western Europe (excluding Germany) market saw deliveries drop by 11.6 per cent, the Asia-Pacific sales grew by 27.7 per cent from January to February.
North America also saw an increase of 8.2 per cent during the timeframe with 90,300 units being sold during the two months.
Christian Klingler, board member for sales and marketing for the Volkswagen Group and the Volkswagen Passenger Cars brand, said: "We compensated for weak markets in Western Europe with growth in the Asia-Pacific region and in central and eastern Europe."
For the #1 motor trade insurance, visit ChoiceQuote