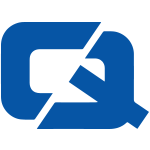 21 November 2013
With cars on the UK's roads getting older, garages are witnessing an increase in the number of customers visiting to get their vehicles repaired.
That's according to the latest Castrol Professional Car Servicing & Repair Trend Tracker report, as detailed by Motor Trader magazine, which revealed the average age of a car in the UK has risen by 1.1 years since 2008, to now stand at 7.4 years old.
There was a decrease in the volume of mechanical repairs on cars of nine per cent between 2002 and 2007, but after the recession there was a notable increase. By 2012, there was a 15 per cent increase on the 18,021,000 repairs that took place in 2007, with 20,740,000 garage appointments made that year.
It was also revealed that the value of the mechanical repair market increased for private, business/fleet and DIY repairs. The total worth of this particular sector is now estimated at £5.3 billion.
Director of the Trend Tracker Chris Oakham said: While the number of individual workshop visits has fallen in recent years, the recession has left many motorists holding on to their cars for longer. The result is that owners eventually become liable for more extensive repairs, explaining the rise in the average transaction price and the overall growth of the mechanical repair market."
The increased market value in repair work and the increasing popularity should see more motor trade businesses shifting their focus towards this area or adding the service to their existing offering.
While the move could potentially make good business sense, it is important not to forget the need to obtain the right motor trade insurance. This will ensure you are fully protected from financial issues caused by any accidents or incidents associated with motor repairs.
Calling a broker will help you to get the insurance that best suits your requirements. By telling them exactly what you do in your day to day operations, a broker will make an assessment as to the specific type of cover you require and find you an appropriate policy at the best possible price.